Are you still overseeing maintenance operations, managing tenant service requests and tracking work orders manually? By automating these processes, you can save time and money and focus on optimising building performance, enhancing tenant experiences and growing your business. Critical tasks such as timely repairs and inspections often get delayed or forgotten without automation. With facility management software, you can automate preventive maintenance, property inspections, work order management and gain portfolio-wide oversight.
We've put seven best practices together for commercial operators looking to maintain peak building performance and elevate their asset value:
Automate Tenant Service Requests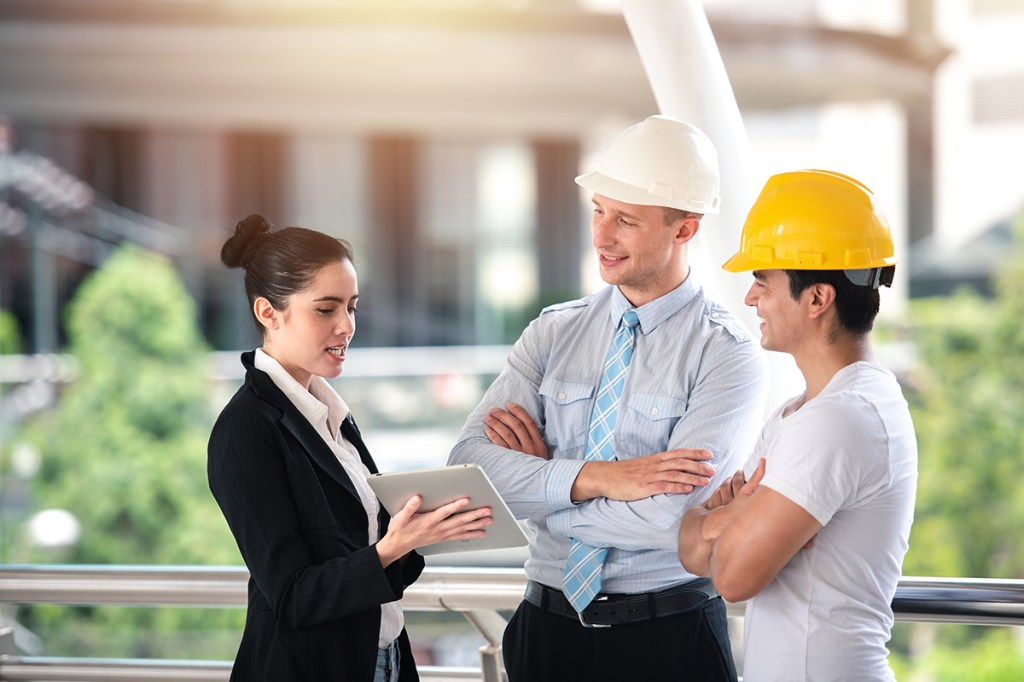 Reduce the workload for your staff and enhance tenant convenience by offering online work order requests through a tenant portal. Automate maintenance scheduling and improve communication through email and SMS messaging – this ensures tenant satisfaction and streamlines maintenance performance.
Reduce the hours spent on manually processing email or phone requests
Simplify the feedback loop with tenant surveys to boost satisfaction
Automate Work Order Notifications & Completion
Automate the assignment of work orders to technicians for quick initiation. By tracking work orders from start to finish, you can eliminate time-consuming manual processes, such as paperwork and phone calls. This ensures efficient communication between maintenance staff and tenants, ultimately improving tenant satisfaction.
Shorten work order cycles by enhancing communication
Prevent requests from falling through the cracks to boost tenant satisfaction
Schedule Preventive Maintenance & Inspections without Paperwork
Save time by scheduling recurring property maintenance and standardising inspection routines. This covers various inspection requirements, including annual, regulatory and due diligence. Utilise flexible templates to ensure comprehensive inspections, saving both time and money.
Extend equipment life and save resources
Improve tenant satisfaction by keeping systems at optimum efficiency
Address minor property issues before they escalate
Maintain Digital Equipment Records
Keep equipment health records, maintenance history and critical dates all in one place for easy access. This helps prevent missed dates such as warranty expirations and enhances visibility into equipment trends.
Save time required to gather information
Proactive maintenance so you don't miss expiration dates
Equip Technicians with a Mobile App
Empower technicians in the field with a mobile app, allowing them to manage facility management activities on the go. Automatic syncing ensures that your team has the latest information, facilitating confident decision-making and improving communication.
Enable techs to update work orders and perform preventive maintenance and inspections on the go, even in areas without data connection
Enhance communication among maintenance teams, vendors and managers
Easily create documentation and upload photos or videos directly to the app
Track Labour Hours
Boost maintenance data transparency by allowing technicians to track progress in real-time. This helps managers understand maintenance requirements and optimise staff allocation.
Forecast time requirements for service requests, preventive maintenance and inspections
Monitor time spent on existing work and compare it to expectations
Utilise a Vendor Portal
Improve visibility into activities with external vendors and monitor work progress. You can enable vendors to submit invoices through a self-service portal, streamlining communication and the invoicing process.
Streamline communication with multiple vendors simultaneously
Expedite invoice processing with vendor self-service
With facility management software, you can increase asset value and provide valuable insights into property health. By streamlining service requests, leveraging intuitive asset maintenance, improving resource planning and enhancing communication and collaboration, you can achieve further cost reductions and improvements across your organisation.
Optimise Facility Management with Yardi
Gain management-level oversight of maintenance across all your properties. Keep your properties operating in peak condition by automating facility maintenance scheduling. Easily track technicians, assign work orders and ensure prompt attention to maintenance requests.
See how you can elevate your facility management with Yardi Facility Manager.